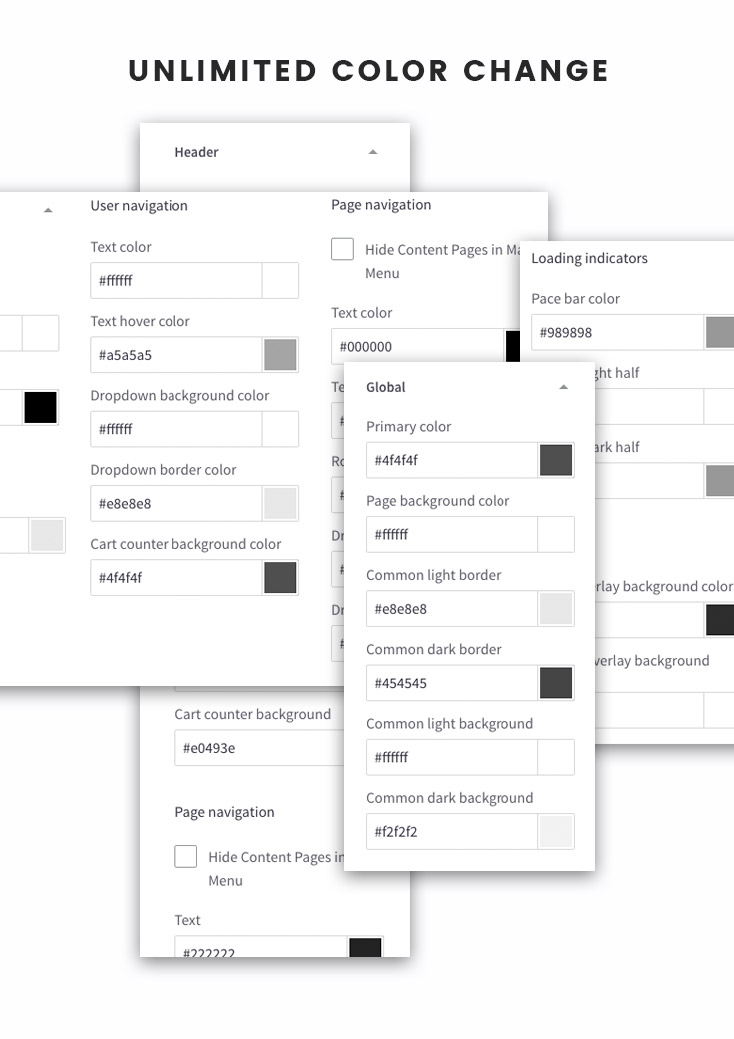 Livia is a responsive BigCommerce theme designed for fashion store. It's built based on Cornerstone theme or Stencil code based. Suitable for any fashion store, clothing store, cosmetic or jewelry stores. Theme has mobile optimized. UI/UX is optimized for mobile view, tablet and desktop view.
This fashion BigCommerce theme is super fast loading, SEO well optimized, Google rich snippets, schema data added to appear well structured on Google search results. Don't forget to check this theme on mobile to view how it works on mobile.
This theme has a clean, elegant and beautiful design. Minimalist style with clean layout and balance typography. If you are looking for a minimal theme, clean design for your fashion store, this theme is surely perfect for you.
Beside the great design, there are many powerful features that you worth to check out like color swatches, pattern swatches automatically show off on every product items; infinite products loading on category pages, search pages, brand pages. Powerful theme editor lets you customize the theme layout, content, typography and unlimited colors. Theme also support Google AMP to display product details and catalog instantly on Google search result when user viewing on mobile and search for your products on Google. Fast loading will help your site increase conversion rate and boost your sales a lot.
Theme is up to date, as we sync source code from BigCommerce default theme Cornerstone, our themes are always updated in order to keep adding new features of BigCommerce and 100% compatible with BigCommerce core platform.
Let's explore our theme demo right away!
Main Features included in Livia theme:
Built with the latest BigCommerce technology - Stencil framework.
Theme is always up-to-date and the source code is synced with BigCommerce default theme (Cornerstone) to support all BigCommerce features and any new upcoming features.
Responsive web design, responsive for mobile, tablet, desktop screen and large screen.
Mobile UI/UX optimized, apps like design.
SEO optimized 100/100 from Google Insight audits.
Fast loading speed and performance optimized.
Powerful theme editor let you configure everything from typography, colors, sort order of sections on the homepage and banners. Fully compatible with the new BigCommerce design editor.
Google AMP supported.
Lazyload, ondemand images loading.
Color / image swatches automatically display on every product items.
Infinite scrolling products loading. Optional to turn on/off the infinite loading feature as well as pagination.
Easy to edit and customize the theme.
Safely and clever coding to keep upgrading the theme easily in the future.
Detailed documentation for installation and use.
Provide fast & helpful support.
Theme made by BigCommerce official partner - Papathemes.
The team being Papa Themes always does a great job communicating and helping with the installation of their themes.