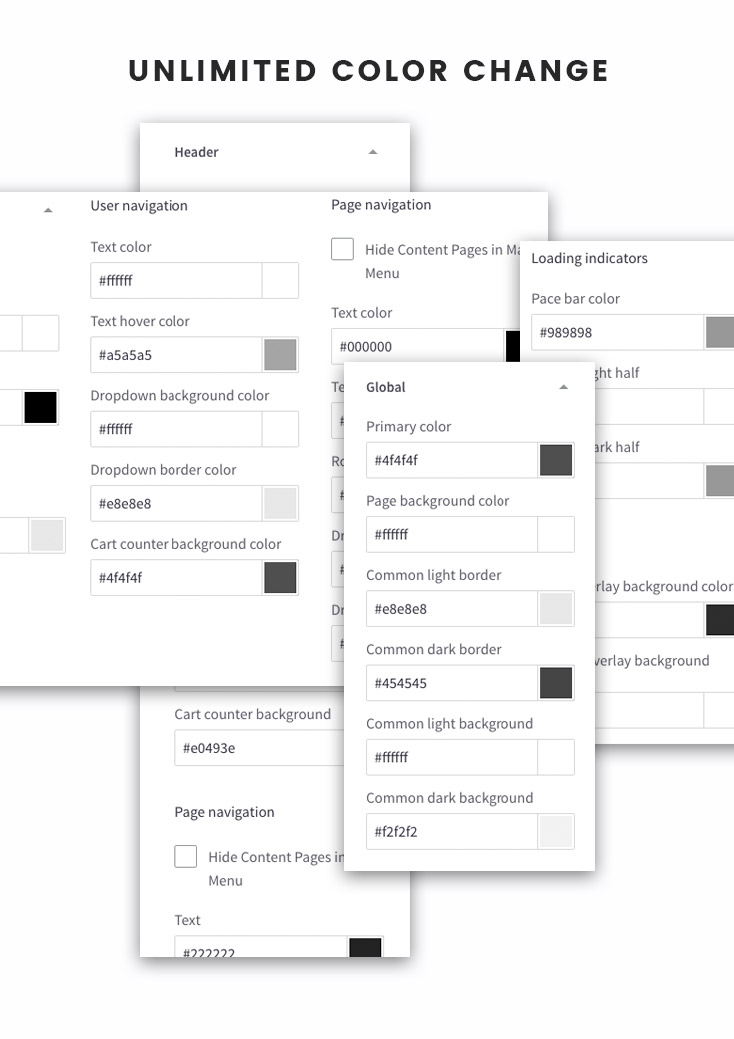 Lookbea is a perfect BigCommerce theme made for beauty and cosmetic store. If your store selling beauty products, cosmetics, makeup, skincare, perfumes, fragrances and so on, this theme is much-have for you. Lookbea is designed with many attractive animation banners, GIF banners to feature your products and collections. It is easy to edit and customize with your own banners.
Lookbea is built with the latest BigCommerce theme framework - Stencil Cornerstone framework. It's always up-to-date in order to support all new BigCommerce features and upcoming features. Theme developed by BigCommerce Official Partner - Papathemes, with over 10 years experience in web development and e-commerce store development.
Built with the latest BigCommerce technology - Stencil framework.
Theme is always up-to-date and the source code is synced with BigCommerce default theme (Cornerstone) to support all BigCommerce features and any new upcoming features.
Responsive web design, responsive for mobile, tablet, desktop screen and large screen.
Mobile UI/UX optimized, apps like design.
SEO optimized 100/100 from Google Insight audits.
Fast loading speed and performance optimized.
Powerful theme editor let you configure everything from typography, colors, sort order of sections on the homepage and banners. Fully compatible with the new BigCommerce design editor.
Google AMP supported.
Lazyload, ondemand images loading.
Color / image swatches automatically display on every product items.
Infinite scrolling products loading. Optional to turn on/off the infinite loading feature as well as pagination.
Easy to edit and customize the theme.
Safely and clever coding to keep upgrading the theme easily in the future.
Detailed documentation for installation and use.
Provide fast & helpful support.
Theme made by BigCommerce official partner - Papathemes.