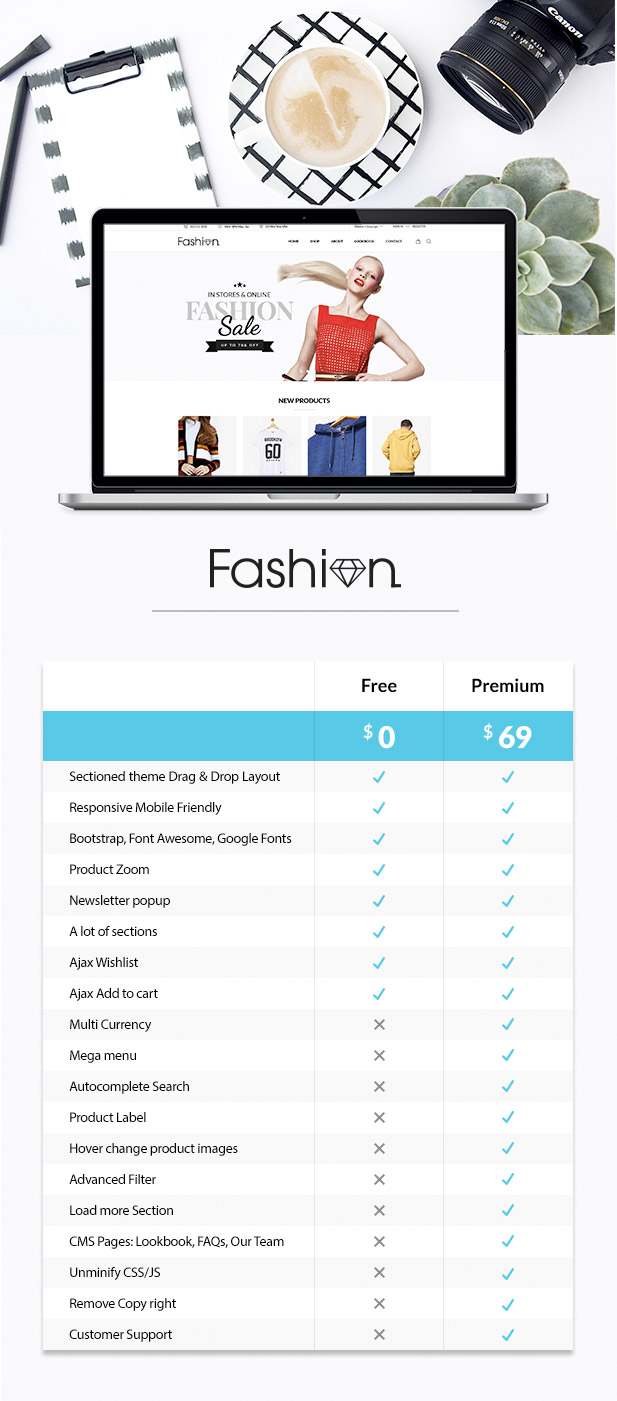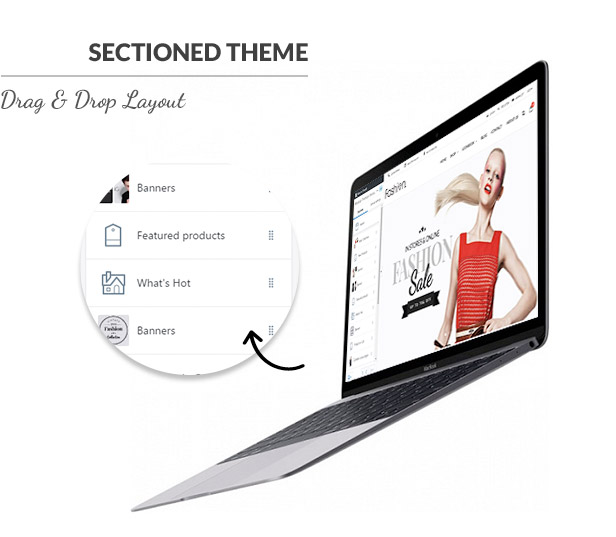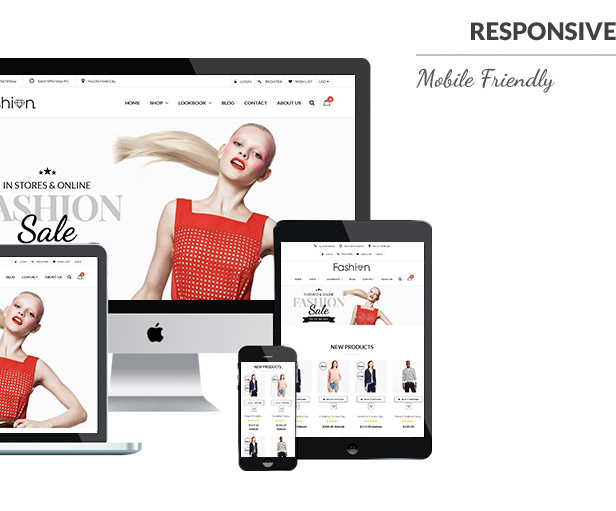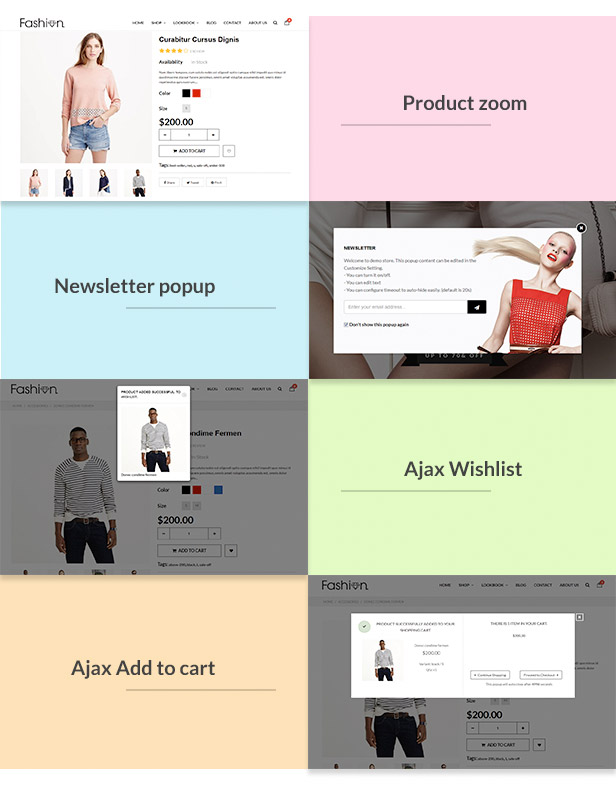 Modular is a free Shopify theme with sectioned drag & drop content builder
Go big or no go. You want to open an e-commerce website which sells many products. That is already costly. So that, a traditional physical location is no way feasible. Then, you are thinking an expensive website may not affordable neither. And, the barrier is stopping you from making your dream comes true for so long. Let's imagine there is an all-in-one E-commerce solution for your online market out there. Especially it's free! Please be introduced to the free Shopify theme - Modular!
You wonder how that is possible? Does it work for the store you have in mind? Let be led through the theme main strengths.
The template is based on a bright background. White is classically standard for stores with many products. Layout is neat and clean. Texture and color combination are fine and smooth. Visitors will experience a friendly, modern look and feel from website which is easy to shop. Basically, Shopify online store builder is fast enough to drive more traffic to the site. Together with a smart use of functionalities, it's so helpful in marketing your shop.
Being said, this free Shopify theme Modular is an all-in-one solution for online E-commerce businesses. Integrated with most useful features, it is feature rich and flexible. By using Sections, Main slideshow, Tab, Zoom and a lot of functions, Modular has well-organized bunches of your items in categories and highlight them. Powerful theme options allow you to customize your home without too much effort. Let's change the color combination. Or, arranging some blocks is not a bad idea. Make the theme personal.
Believe or not, inbound marketing channels are provided as a package. Multiple social networks and especially Blog. Let your customers show their own photos. Let's encourage visitors to tell stories. In no time, your online store may become a club and customers subscribe for membership.
What are Shopify Sections & Sectioned Shopify Theme?
Shopify Sections is a new feature that was recently introduced by Shopify Official. It make Shopify Themes more customizable than ever. Sections let you empower merchants by giving them greater flexibility when customizing their online store. This new feature allows them to easily add or move content on their homepage with just a few clicks.
Sectioned Shopify Theme is Shopify theme which 100% fully supports and compliances with shopify Sections features. Sectioned Shopify theme must allow store manager to change layouts, customize contents and position without technical or programing knowledge. Store manager just drag and drops the Sections which are pre-made and included by the Shopify theme in order to build their own page layouts.
Think of sections as individual, customizable components of a theme. Within each section, you or your client can easily add, reorder, and remove chunks of content such as products, slideshows, videos, or collections.
You can preview your changes in real-time in either desktop or mobile view, offering more options to test our updated layouts in Shopify Themes on the fly.
Modular Theme includes many great features:
Unique and Top Creative designs
Support Shopify Sections - Drag & Drop Layout Builder
Responsive Web Design: Design is optimized for all the most popular screen resolutions. When screen is resized, design elements are transformed smoothly on each breakpoint (from 320 to 1680 pixels) in order to adapt to the current resolution.
Unlimited Color
Mini drop down cart
Mini drop down login
Supporting Internationalizing, enables merchants to use the Shopify Language Editor to translate their storefront content into another language.
Main Slideshow
Showing popup message when add to cart
Custom logo, favicon upload easily
Supporting Stay Update with Mailchimp
Related Product with slider effect
Easy social sharing buttons on products
Style customer area
Integration with the Google Web Fonts library
Apply google rich snippet
Custom effect for product image
Beautiful typography
It is simply awesome! It looks great, it works great